The links that grabbed my attention this week.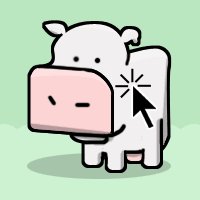 Windows Phone 7 in-depth preview: Lots of eye candy, but what I've seen still feels a little stale to me. It's definitely a significant upgrade versus the past and at least their attempting to move forward versus some unnamed companies whose CEO is on the hotseat. I don't need to go over pros/cons, the article does a good enough job. I just have to wonder if iOS and Android haven't already sucked out the oxygen from the room…
40 Elegant, Minimal And Clean WordPress Themes For Free Download: I'm still learning about WordPress capabilities and how to make this site better, so it's easy to get distracted by some "minimalist" eye-candy.
5 Things to Consider When Designing Your Mobile App: Just thinking about something of my own, so this makes good food for thought.

Cow Clicker, The Making of Obsession

: Sometimes, you just have to create the thing you hate in order to explain it. Great little piece about how one person's distaste with some aspects of social gaming ended up with him creating his own satirical version of one. You

will

click the cow and like it.

An 8 Segment Model to Analyze Smartphone Market, Consumers and Handsets

: This is a hard one for me. The word-barrage almost bullies you into belief, but I walk away from this feeling unsatisfied. It has a euro-centric view of the world (IMHO) that turns off my Sino-US experience. There are some good nuggets in there though, but the math just seems suspect and some of his qualitative positions seem suspect to me. I would definitely love to hear other thoughts on this.